I was listening to The Time Ferriss Show podcast last week when an episode with Eric Ripert caught my eye.
He's this guy.
You've probably heard of his restaurant Le Bernardinl, which has earned the New York Times' coveted 4-star rating for the 5th consecutive time. Or, you've probably seen him hanging out with Anthony Bourdin on No Reservations or Parts Unknown. 
The point is, Eric Ripert is one of the top chefs in the world. If you have the time, definitely listen to the entire show. If you can't make the time, you should know about the one thing that blew my mind.
Eric and all his chefs eat a piece of Swiss cheese before starting a shift at Le Bernardinl. And not just any Swiss cheese. It's a non-artisan, highly industrialized, heavily processed piece of Swiss. I wouldn't be surprised if it came in a package similar to this: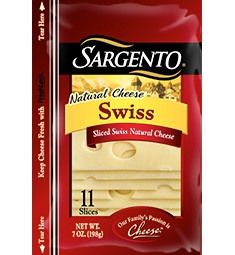 You're probably thinking the same thing I did.
Why in the hell, does a world renowned chef, who cooks for one of the highest rated restaurants in New York City, eat crappy Swiss Cheese to start his shift?
The answer is simple: to benchmark and calibrate his palette.
Eric knows his palette can change depending on hundreds of different variables. Rather than trying to control for them all, Eric uses a benchmark to adjust the way he works.
Think about it. The Swiss cheese Eric buys never changes. I'm sure the manufacturer has a whole army of Quality Engineers on their payroll. There job is to make sure the Swiss cheese always tastes the same.
And so, if the cheese tastes a little more salty one night, Eric knows his palette is more sensitive to salt, and can adjust. Or, if the cheese tastes bland, Eric knows his palette is less alert, and can adjust accordingly.
Simple example, genius concept.
Essentially, Eric has realized there are too many variables for him to be able to control for them all. He would drive himself crazy trying. By establishing a benchmark, and exposing himself to the control each night, he can instead focus on his response to the external factors.
I immediately started looking for other ways you could apply this tactic. Imagine if you could benchmark for things like cognitively availability or physical energy? Taking it a step further, what if each day you could adjust your day based on what on your levels said each morning?
Admittedly, I haven't fully flushed out the ramifications of this concept yet. But I wanted to write about it. Writing helps me think through a concept, while getting input from people like you.
Share examples from your life or your business where you'd go crazy trying to control all the external variables. Can you think of a way of benchmarking that would allow you to adapt to these variables, rather than trying to change them?